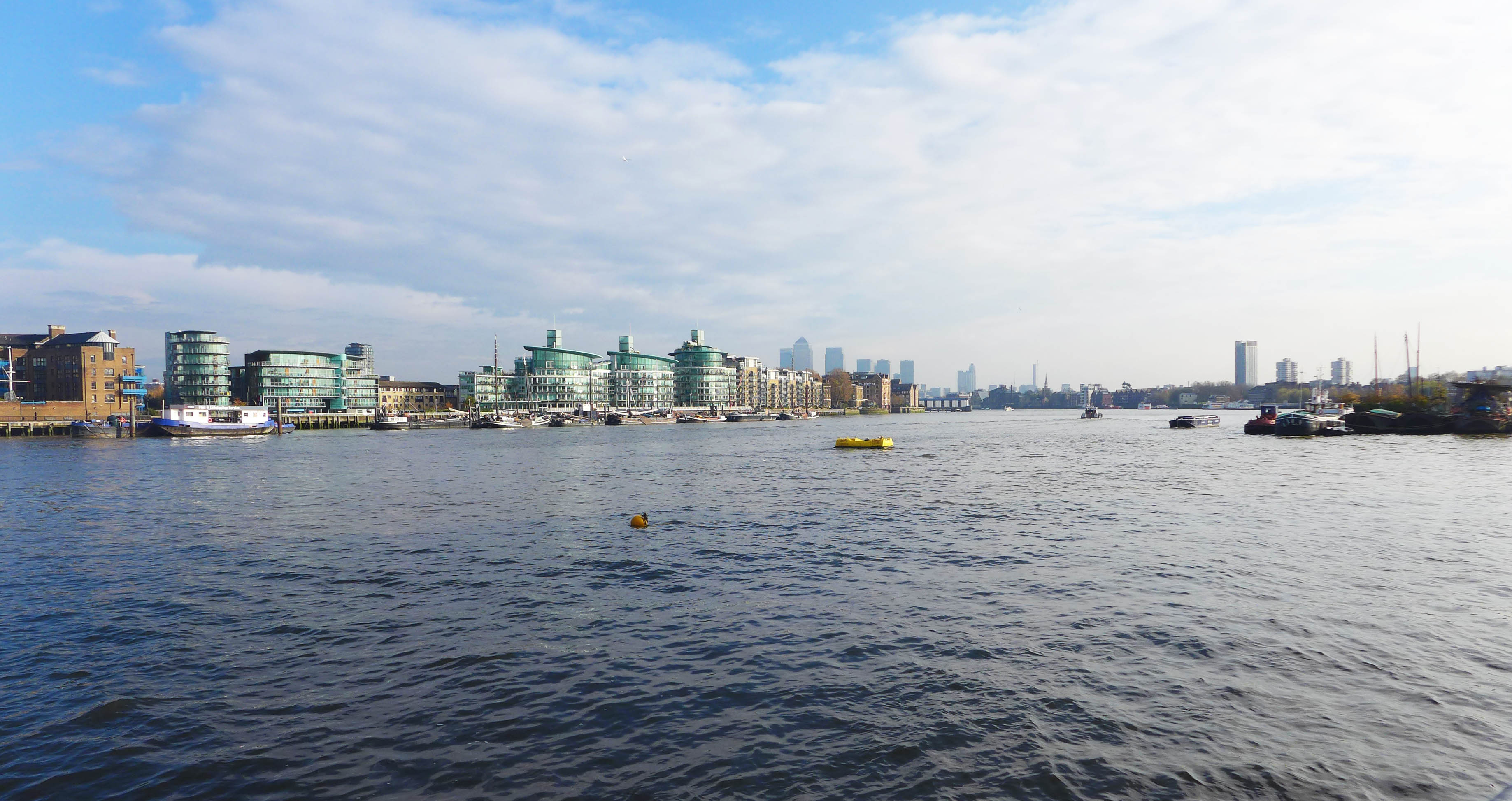 Pour mon anniversaire, ma chère maman a eu l'excellente idée de ne pas m'offrir « un objet » mais plutôt un moment. Ce fut l'occasion de passer une journée mère-fille à Londres ! 🙂
Terre de nos ancêtres, nous étions donc (complètement) hystériques à l'idée d'y passer une journée ! L'objectif étant – non pas d'y faire les boutiques – mais plutôt de voir des trucs qu'on le ne trouve pas à Paris. C'est pourquoi nous avons décidé d'aller voir l'expo « Women Fashion Power« . L'occasion de satisfaire la féministe-positive que je suis.
For my birthday, my dear Mum had the great idea to not offer me « a thing » but an experience.  We decided to go to London for a day ! 🙂
Country of our ancestors, we were (absolutely) ecstatic about the idea of spending a day there ! We didn't want to go shopping, that's why we chose to  go to the exhibition on Women Fashion Power. This was perfect to satisfy my-feminist-self.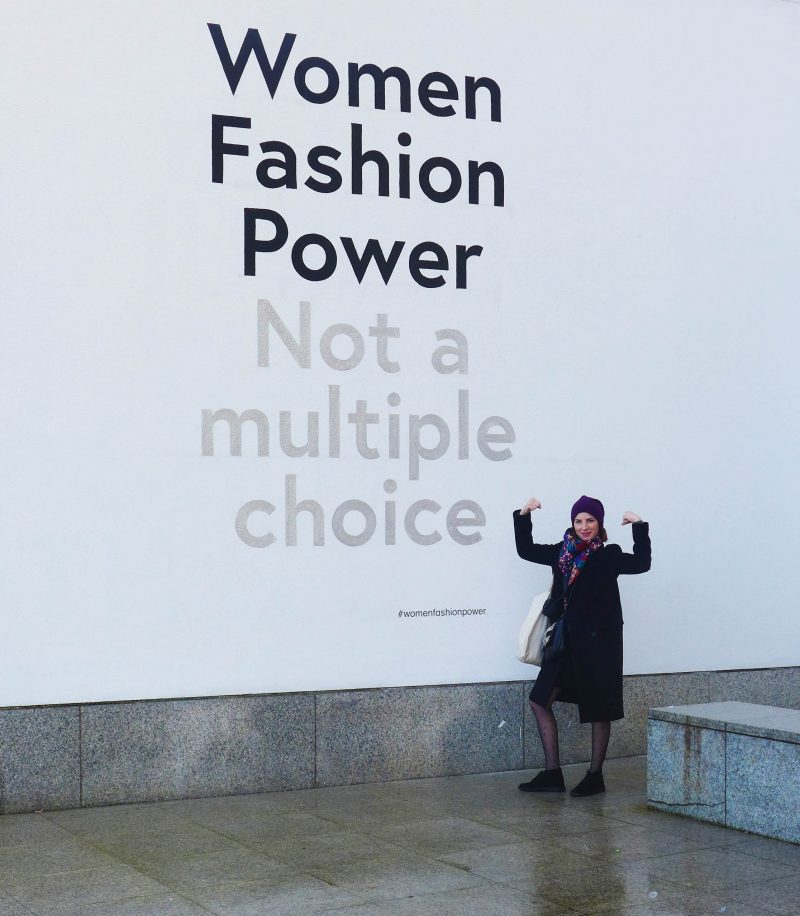 L'exposition était donc à propos des femmes et de la mode. Une mode, et une évolution du vêtement, qui accompagnent l'évolution de la liberté d'expression, des droits des femmes tout au long de l'Histoire. Mais le vêtement est aussi l'apparat identitaire d'une femme de pouvoir.  On reconnaît de suite les imposantes tenues de la Reine Elisabeth 1er, ou encore les tailleurs colorés de Margaret Thatcher, n'est ce pas ?
The exhibition was about women and fashion. Fashion and the evolution of women's clothing, moving towards  freedom of expression in parallel with  women's rights all through History. But clothing is also the identity of women in power. We immediately recognize the impressive outfits of Queen Elizabeth I and the colored suits of Margaret Thatcher, don't we ?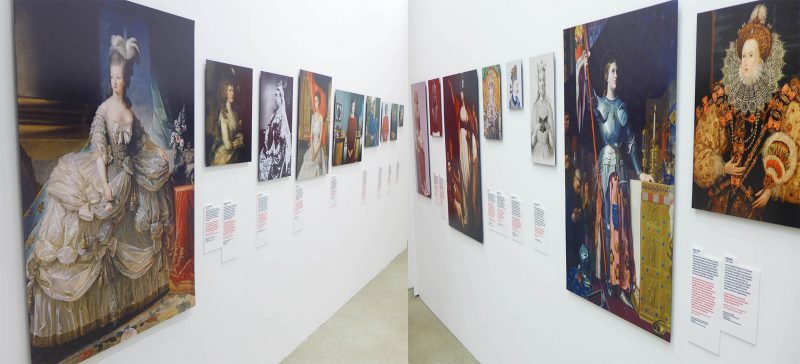 J'ai sélectionné quelques photos prises durant l'expo, avec mes « passages » favoris. Balayage des années 1910 avec les robes de protestations, jusqu'aux années 2010, et les tenues des Business Women d'aujourd'hui. En terme d'Histoire de la Mode et de droits des femmes, c'était une belle vue d'ensemble !
I've selected a few pictures taken at the exhibition, with my favorite moments. From  the 1910s with the protest dresses to the 2010s with today's Business Women's outfits. In terms of Fashion History and women rights, it was a well-documented review !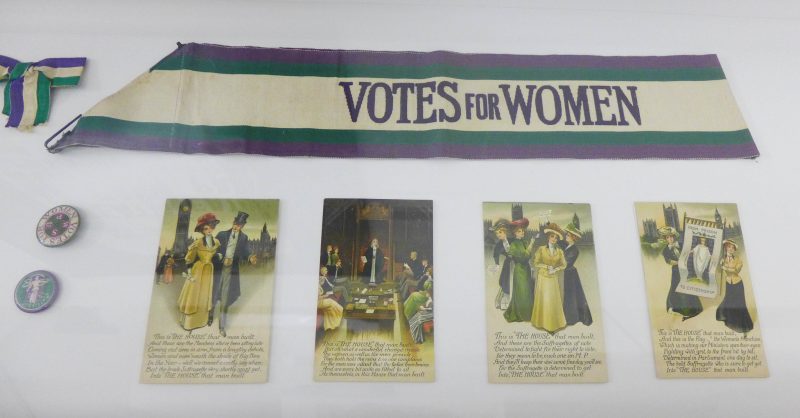 « Votes for Women » ou les protestations pour le droit de vote accordé aux femmes. Les Américains et les Britanniques étaient beaucoup plus en avance que les Français ! Les robes ainsi que les foulards servaient de pancartes, où les femmes affichaient leurs opinions.
« Votes for Women » or the protests for women's vote. The Americans and British were much more ahead of the times compared to the French ! Dresses as well as scarves were used as a sign to show one's opinions.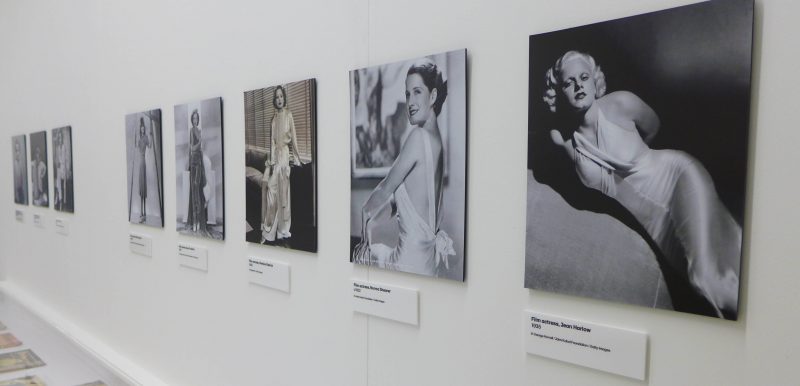 Voici un ensemble de plage typique des années 30. Post-dépression économique, on veut des choses plus souples, fluides, moins luxueuses. Je fus surprise de voir une tenue si moderne !
Here is an example of a typical beachwear outfit in the 30s. During the Great  Depression, women were expected to wear  less luxurious outfits. I was really surprised to see such a modern outfit !
Hollywood est en plein boom ! Il faut faire rêver les populations déprimées, et ce sont les actrices comme Ginger Rogers ou Katharine Hepburn qui connaissent un vif succès. Ce que j'ai remarqué en termes d'esthétiques, c'est que la mode était aux sourcils très fins, voire totalement épilés et dessinés d'un trait. Ce qui est totalement le contraire aujourd'hui !
Hollywood is booming ! The depressed population needed to have something to dream about, and actresses such as Ginger Rogers or Katharine Hepburn were very successful. What I noticed, from  the esthetic point of view, is that eye brows were extremely thin, even  completely waxed and a simple line was drawn. Which is totally different from today !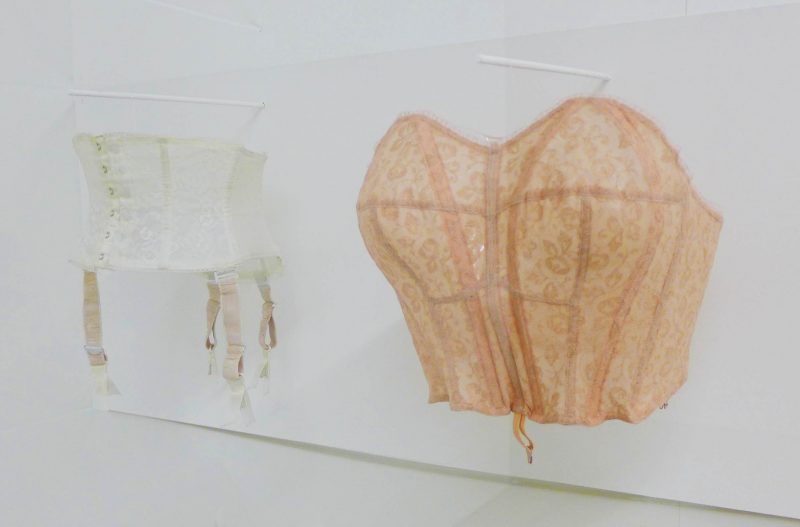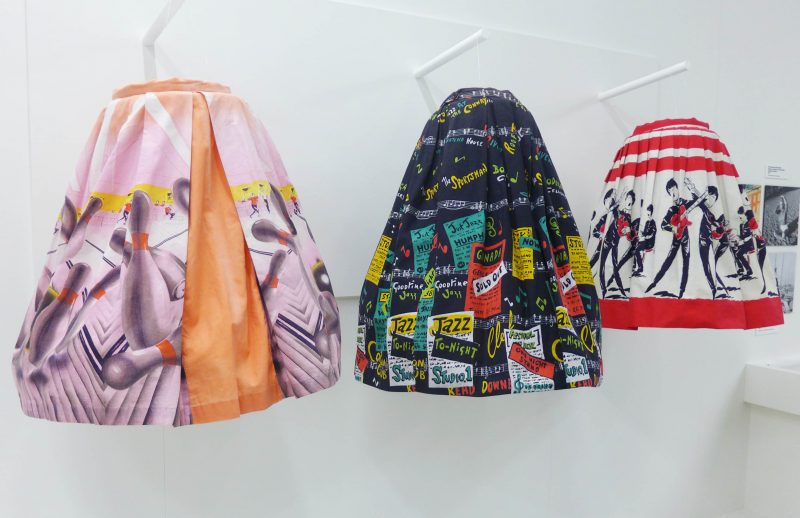 Les années 40 furent une décennie de masculinization de la femme. Il fallait bien travailler et donc porter des pantalons, des salopettes… Bref, niveau style, c'est la décennie androgyne et l'affirmation du pouvoir féminin !
The 1940s was a decade when women's fashion became more masculin. . Indeed, they had to work, didn't they? And for that, trousers and dungarees had to be worn. Anyway, it was the  androgyne decade and the affirmation of women's power !
Et dix ans plus tard, on dit merci qui ? Merci Christian Dior ! La femme revient, en nostalgie de la Belle Epoque. On lui redonne des sous-vêtements de contraintes, des jupons lourds et pleins de tissus, des vestes étriquées. Mais c'était pour le beau. Je suis toujours assez sarcastique à propos de cette décennie, car je pense qu'une femme doit toujours être libre de ses mouvements. Ce qui n'est pas ce que les créateurs souhaitent.
Ten years later, who do we say thank you to?  Christian Dior ! The feminine style comes back, with nostalgia for the 19th century. Underwear becomes uncomfortable again, skirts become wider and heavier, jackets more tightly fitting. But it was for the beauty of the silhouette. I like being sarcastic about the 1950's, because I think women should always be free in their movements. Which was not what designers wanted during this decade.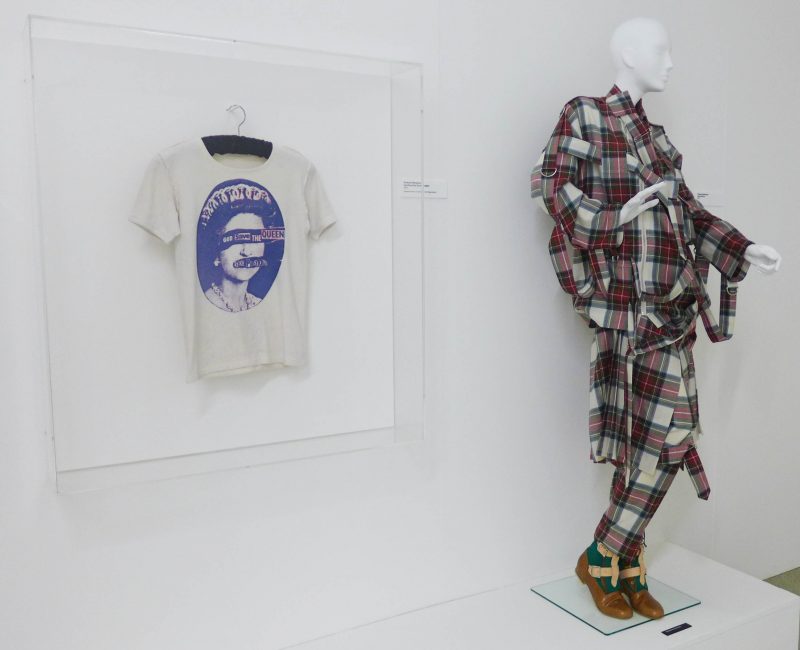 Punks are not dead ! Et merci Vivienne Westwood pour avoir marqué à jamais les esprits les plus rebels !
And thank you Vivienne Westwood  for representing the rebel spirit of London.
On termine ce petit tour sur les silhouettes de quelques femmes d'affaires et de politique, d'aujourd'hui. On voit que la femme est plus libre de ses mouvements – plus masculines aussi. C'est quelque chose qui m'a interpelé : une femme ne peut plus être aussi féminine qu'avant ? Féminine dans le sens, porter des jupes, des robes,… Car féminité ne semble toujours pas rimer avec pouvoir, n'est ce pas ?
Let's finish this little tour with silhouettes of modern-day business women. We see that women have more freedom in their movements – but are also more masculine. It's something that I found interesting : can't women wear dresses or skirts,… « feminine doesn't seem to rhyme with « power ».
Bref,  je vous laisse mes biquets, et je vous souhaite un superbe weekend !
Anyway, time to go, sweethearts, and I  wish you a wonderful weekend !
xoxo
Elena sans H